Contests or Giveaways can be a fun and exciting way to promote your business online. By tracking the contests that are being run by other businesses, you can get a good idea of what types of contests are popular and what kind of prizes are being offered.
This tool can help you create an effective content strategy for your business and can generate more leads on your business website. The Contest Tracker tool from Business Insider allows you to easily keep track of current and upcoming social media contests and sweepstakes.
But with so many choices, how to know which one is right for you? Don't worry; we are here to assist you because this post will show you some of the best contest tracker tools that perfectly meet your needs. So keep reading this blog to learn everything there is to know about the contest tracker.
Top 10 Best Contest Tracker Tools:
A well-run contest can help you boost brand awareness, generate leads, and drive sales. But running a successful contest is not as easy as it sounds. Choosing the appropriate contest tools is one of the most crucial steps in organizing a contest.
The right tracker tools can make all the difference between a successful contest and a flop. Below, we've rounded up the ten best contest tracker tools to help you run a successful contest to boost more leads and sales for your business.
1.SweepWidget:
SweepWidget is a cloud-based program that allows you to design and manage sweepstakes, competitions, and viral giveaways on social media. Its low cost and platform support have made it one of the most well-liked giveaway tools available that you can choose to grow your busniess.
It provides you with all the resources necessary to design lovely personalized freebies and control backend operations without any technical expertise or understanding. To use SweepWidget, you don't need prior graphic design or programming knowledge.
On this online tracker, you can decide which many entry options to include in your giveaway. Compared to other sites, more than 90 entrance options are available. SweepWidget accepts submissions from Facebook, Whatsapp, Soundcloud, Kickstarter, and over 20 other social media platforms.
Most likely, SweepWidget can be used to set up any giveaways you had in mind. Additionally, SweepWidget has a ton of cool gamification tools that you can use to enhance the engagement and virality of your contests. Through the Docs page, users may find detailed documentation and assistance articles for SweepWidget.
You can also choose winners based on chance or by hand, eliminate or disqualify entries, and export all candidates' information to a CSV file. The advanced analytics site also lets you view and modify specific user behaviors. If you are looking for a robust, cost-effective, and user-friendly way to manage giveaways, then SweepWidget is the right option for you.
SweepWidget Cost:
There are four paid options offered.
Pro is the most affordable paid plan, costing $29 a month. The monthly cost for the Business plan is $49. Premium is $99 per month, while Enterprise costs $249, but if you choose a yearly plan, then you can save a lot more money.
You can choose the SweepWidget free version if you don't want to spend any money. Note: There are limited features available in the free version. The number of brands that can be added to each account is the primary distinction between these plans.
While Enterprise allows you to manage up to five brands, the Pro plan only allows you to manage one. It is also based on how many participants can win in a single contest, so choose the plan that perfectly fills your needs.
2. Woorise:
Another is Woorise, which enables users to design social competitions and a wide range of lead-generation initiatives. Using a drag-and-drop interface, you can customize your page. You can arrange pieces in the correct order by dragging and dropping them; this eliminates the requirement for a developer or other specialist.
Woorise allows you to make a variety of social media sweepstakes, such as Snapchat contests and giveaways, Twitter contests, and Facebook contests. It can also be used to manage a contest on unofficial social media sites like Youtube and Twitch. Woorise offers users the ability to build surveys and quizzes in addition to contest creation tools for lead generation.
You can learn more about your audience, develop leads, and increase conversion rates by doing this. It also has a helpful bio-link feature that is ideal for Instagram promotion. The ability to build distinct workspaces to handle various accounts for brands and clients makes Woorise an excellent choice for agencies.
One of the most crucial elements when doing or logging into anything on the internet today is two-factor authentication, which makes the login safe and secure. For secure logins and registrations, Woorise also offers two-factor authentication. Additionally, you can configure your system to send emails after a form is submitted.
With the instant win feature, you may conditionally display various messages and awards for winners and non-winners and determine the likelihood of winning any immediate prizes. Another benefit of using Woorise is the ability to publish your contests anywhere. You can include it in emails, chat, a pop-up window, your website, or other places.
Through geo-targeting, you can also make your material accessible to particular nations. If you want a contest tracker tool that is easy, effective, fast, and, most importantly, secure, Woorise is an excellent option.
Woorise Cost:
You can try out Woorise's contest platform with a free plan that allows up to 5000 entries/per month. Paid plans start at $23 per month for the site only, or you could pay as little as ten dollars if it suits your needs.
3. ShortStack:
If you're looking for an easy-to-use, powerful, all-in-one tool that will help run your social media contests, then ShortStack is what we recommend. The amazing thing about this tracker is that you can run contests for your followers on social media without hassle. You could even give away free products or services, which in turn will increase brand awareness.
Run contests on Twitter and Instagram to get more interaction from your followers. Giveaways are a fantastic method to engage the public and generate enthusiasm for your business. You can easily construct the ideal promotion by using over 90 templates and 30 themes for all kinds of prizes.
With ShortStack, you can run a robust contest with detailed analytics and verified voting. You can also restrict your participants to only casting their votes on the site while keeping them engaged by allowing limited periods for each round of competition. Depending on what you're looking to do with your outreach, there are many different ways of engaging people.
One way is by rewarding those who refer friends, and another could be collecting lead information from entrants for them to have an opportunity to be one-of-a-kind customers. It also has an action-gate feature that enables you to develop your list by encouraging people to take action, like providing their email addresses, in exchange for rewards or contest entries.
ShortStack is an all-in-one solution because it lets you build landing pages and has many other capabilities to ensure your campaigns are successful. If you want to use social media platforms to drive traffic to your website or increase sales, then you need to use ShortStack.
Short Stack Cost:
The Short Stack plans are based on your social media objectives. For a free trial, you get access to all the features this business plan has in store.
Paid options begin at $99/month and increase as necessary based on how many employees or web pages their organization requires assistance maintaining.
4. Wishpond:
Wishpond is a powerful tool that can be used for lead generation and nurturing your current clients. With features such as social contests, email campaigns, & more, it's an excellent choice when you need an all-inclusive marketing solution with the ability to manage everything in one place.
Wishpond has an extensive range of features to offer when it comes to social gifts, promotions, and contests. There's a variety in the types of contests you can choose from and infinite opportunities for creating your own personalized campaigns with custom messages.
You could choose from photo and hashtag contests. Wishpond is an excellent way to organize and run original competitions like Pinterest giveaways, sweepstakes, and coupon promotions. Wishpond offers optimized templates to make it easy for users of all experience levels.
The large number and variety mean you'll have no trouble finding the perfect promo material. This contest tool allows you to keep track of your contest's performance from start to finish to avoid any unpleasant shocks when it comes time for the outcomes. Wishpond is the ideal platform for any company trying to enhance the customer experience because of its lead management, email marketing campaign design, and automation tools.
With a helpful funnel builder that allows you to automate your social media campaigns with ease and an easy-to-use landing page designer included in every package, there are no barriers preventing success. Wishpond is the perfect choice if you're scrutinizing a solution that will give you all you need to succeed in your marketing initiatives.
Wishpond Cost:
The Wishpond is an amazing new app that will help grow your business and bring in more money. You can choose from monthly plans with prices starting at just $49/month or sign up for one of their 14-day free trials to see if it's right for you.
5. Outgrow:
Outgrow is another cloud-based marketing tool that enables you to build unique interactive calculators and quizzes with lead-generation functionality. Calculators can be integrated with blogs or websites as popups, slide-ins, or full-screen pages using optimized, responsive designs that can be personalized with your firm logos, colors, and assets.
Thanks to end-to-end analytics and comprehensive funnel visualization, users can see the overall number of unique visits, engagements, leads, referrals, and more. To enhance your social media following, you can add share buttons for Facebook, Twitter, and LinkedIn and embed like and follow icons in calculators.
With ProductOutgrow, you can access all of the tools and features to help your company create interactive contests. You can add new ones to ensure your company always stays on top. There are tons of interactive scope templates that you can choose from, so creating your own won't be necessary.
These pre-made designs also have customizable layouts to make them even better. The good thing about this contest tool is that you dont need any coding or paying high-priced professionals to use it because it can be used easily. With only a few clicks, the platform enables you to embed any created sweepstakes or content on your website efficiently.
Outgrow's platform offers an extensive suite of integrations, so you can easily connect the system with your email tools and over 1K CRM/marketing services. If you are searching for a tracker tool to help you create a contest that will make your audience stop and join, then Outgrow is the perfect solution for you.
Outgrow Cost:
Currently, there are four plans available, each with varying access levels. They offer a free subscription with fewer features, which is still excellent for small businesses and solitary artists.
You'll need the Freelancer or Startup plan, which costs between $25 and $85 a month, for more features and leads per year. A seven-day free trial is offered for each package.
6. Gleam:
Gleam is a powerful and easy-to-use platform that makes creating sweepstakes, contests, and giveaways quick and easy. With Gleam contest tracker, you can easily create beautiful and engaging campaigns that will help you increase brand publicity, grow your social media following and increase leads and sales.
Compared to services like Rafflecopter, Gleam's competition and contest tool are more feature-rich. The drag-and-drop interface makes adding entry methods straightforward and speedy. Choose the entries you wish to submit; they provide a variety of submission options and arrange them in the order you choose.
Gleam has a special quality in that every action a user does is verified in contrast to many other sites. Gleam tracks users' completion of the required activities for your contest. You can avoid spending time searching through entries that don't meet the standards and acquire qualifying data; as a result, saving you time.
Since certain entries only require one click, completing a Gleam form is substantially quicker than other forms from the participant's perspective. You only need to click once to complete a criterion, such as tweeting about the giveaway or posting it on Facebook.
With other forms, you must either wait for a pop-up or be provided a Website address to copy and paste. You may also make certain your input actions are repeated daily. You can encourage your participants by granting them the ability to tweet or share on Facebook every day in exchange for more points.
Gleam also enables you to embed a YouTube video to make your website more interactive for your visitors and to show them what they will receive or how to enter your offer. Gleam has the perfect solution for adding a giveaway form to your WordPress site.
All you need to do with their plugin is add it and enter some information. Some of the benefits of using Gleam to create sweepstakes and contests include the following:
Increased brand awareness and reach.
More social media followers.
More leads and sales.
Greater engagement with your audience.
Boosted traffic to your website or blog.
If you're searching for a straightforward procedure to create winning sweepstakes, contests, and giveaways, then Gleam is your platform.
Gleam Cost:
Gleam is a monthly subscription service that enables users to access four different applications:
Competitions.
Rewards.
Galleries.
Captures if they want more videos/quizzes from the site.
The cost varies depending on which Gleam subscription package you buy, but at $97 per month, it's not too expensive and gives you access to much different content.
7. Vyper:
Vyper is an innovative platform that allows you to run referral marketing campaigns and provides endless opportunities for users and businesses. You can create viral contests, giveaways, or even milestone achievements with Vypers' robust feature set.
The Vyper team built an easy-to-use contest builder so you can create and manage your campaigns quickly. You decide what style of campaign best suits your look; feel, or message of yours. whether it's on a landing page for visitors to see first before subscribing or; an ascetic widget where people will find all their info in one place without having ever clicked 'follow' beforehand!
Vyper was created to help you get more traffic, referrals, and shares. The entire platform has been designed so that users can increase their lead generation capabilities by generating leads through an optimized social media presence or web design campaign, for example.
The platform is unique because it engages with contest entrants; allowing you to create rewards for people who share their entries or like your page. You can set up "bonus actions" to reward them if they refer others through social media channels like Facebook and Twitter.
But that's not all – Vyper also has features to help you with pre-launch campaigns, loyalty programs, and more. You can integrate your online store (e.g., Shopify) so it will track both leads and revenue generated through this platform. If you want tools to help you with your marketing and sales goals, Vyper is the way to go.
Features that make Vyper stand out:
A/B testing for your campaign pages.
Integrated email capture forms.
Advanced social media sharing options.
Detailed analytics and activity tracking.
Campaign management tools.
Support for team collaboration.
Vyper Cost:
Vyper is a comprehensive lead generation solution that starts at just $149/month. With up to 30,000 leads per month and easy-to-use tools for positioning your business in front of potential customers; Vvyper's low price point makes it possible for any size company or entrepreneur; to get started with their marketing strategy today.
8. Rafflecopter:
Rafflecopter provides an easy way to create a contest and run it quickly. This contest tracker service is perfect for smaller businesses that need their contests running efficiently and big brands looking at reputable marketing campaigns with high ROI rates. The quickest way to give away prizes with rafflecopter is by launching a giveaway in 3 minutes.
It's easy and quick; just copy the code onto your site where you want it displayed-you can even customize which prize goes with which widget position. You can incentivize your contest with one-click integration to all the popular social media platforms. You can make it simple for individuals to enter your contest by giving them different options and weights.
For example, if one of the goals in growing Twitter followers is three entries instead1 space available through weighting certain actions more heavily than others. Another great way to engage your Facebook community is by running a contest on the social media platform.
You can use Rafflecopter for this type of activity, which will allow you more flexibility in terms of winner selection and prize offerings. If you want to increase the likelihood of people taking action, you can offer a bonus entry for every five actions completed.
Rafflecopter also provides detailed analytics to track your campaign's success and identify any areas for improvement. Overall, Rafflecopter is an excellent tool for those looking to launch a contest with little hassle.
Rafflecopter Cost:
The Basic plan is extremely reasonable at $13/month and offers all the free plan features while also allowing reward photographs on your form.
The Grow plan, which costs $43 per month, or Premium, which costs $84 per month and includes analytics and the elimination of the Rafflecopter logo, are the only options if you require a one-click email list synchronization.
9. Agorapulse: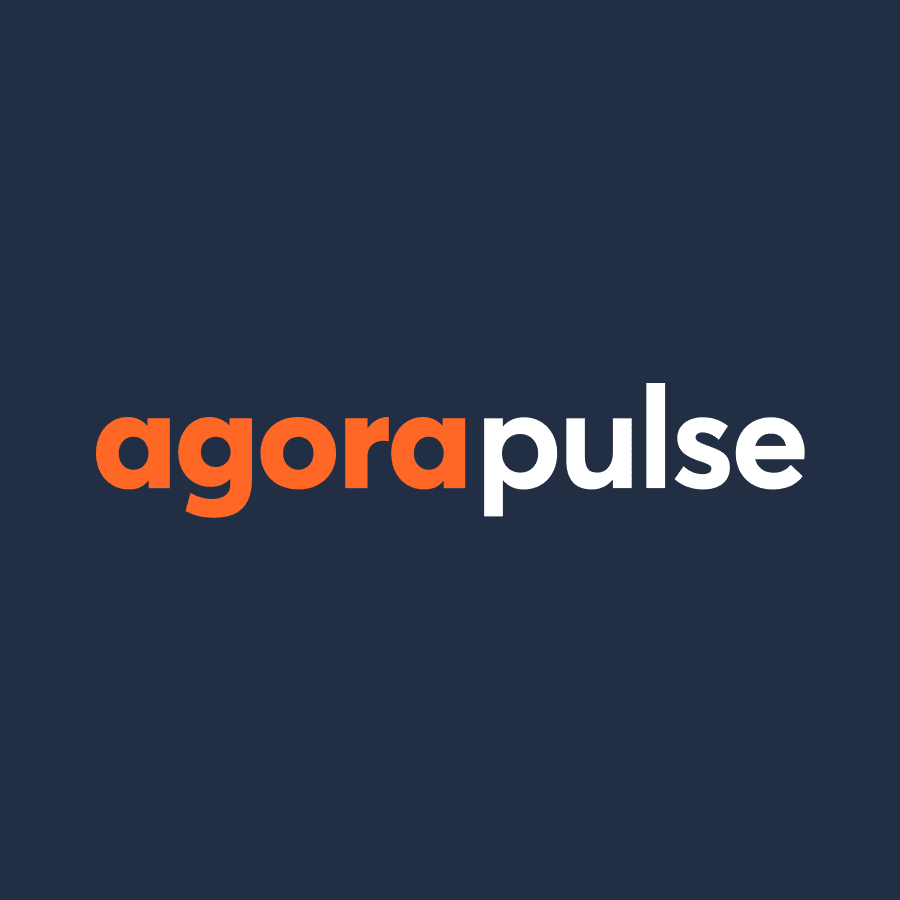 The agorapulse platform provides a one-stop shop for all of your social media needs. With features such as CRM and Facebook apps, you can manage everything from contest management to analytics in an easy interface that's not only intuitive but also customizable, with plugins available upon request.
The thing that makes Agorapulse different from other tools is its reporting system. It's much more intuitive and geared towards what you need to focus on your key metrics, rather than having a lot of unknowns or unnecessary information distracting from them like Facebook analytics sometimes does.
With this tool, you can see the most engaging posts and when to post. It also has a cost-per-click calculator, so advertising campaigns will be more effective. Agorapulse has an extensive line-up of Facebook apps for your social contest, including:
Quiz App that allows you to launch a variety of trivia questions across multiple networks at once.
Photo Contest where fans can enter their best photos with wins determined by votes cast via smartphone app icon gestures (such as " LIKE").
Online photography hobbyist websites like flickers, Instagram accounts, etc.
The Sweepstakes app provides chances throughout each day based on a lucky chance generator.
Agorapulse is also giving away free contests to everyone! Try out their timeline contest for Facebook pages, photo-based submissions, or quiz games. Integrating with other networks makes sharing easy across platforms, and there are multiple ways to engage with participants.
Current users of Agorapulse love the ease of use, customizability, and reporting features that make managing social media a breeze. Check out Agorapulse today and see how they can help you take your social media presence to the next level. This is the one for you if you're looking for a tool to take contest management up a notch.
Agorapulse Cost:
The Pro plan, which costs €79/month when paid annually and has a limit of 10,000 participants, is the only option if you want more functionality and Facebook apps.
A large-scale business would benefit greatly from the Premium plan, which costs €159/month and offers unlimited participation.
Also check: How to Create an NFT
Woobox is the perfect tool for marketing strategies that use Facebook contests. This Woobox contest tracker enables you to design and run sweepstakes; giveaways; or other fun activities on your page with ease. Like Shortstack, this tool provides users with a wide range of features; templates and support to create beautiful custom tab pages.
Whether you want to make your content more visible on other platforms like Vine or YouTube, Woobox is perfect because it has an app that enables you to share your content easily. You can also use hashtags to enhance the reach of your content and track how well your campaign is doing.
You can create your campaign to help increase brand awareness. This includes creating content like polls or quizzes that will engage potential customers with what they're looking for in an answer and then offer them the chance to win something great.
The Woobox social contest is a cinch to set up and customize. You can use the drag-and-drop functionality of this platform for your branding elements; such as marketing images or logos, to impact how people engage with you online.
Using the simple dashboard; you may configure a message posted on social media when users participate in your contest or giveaway. The URL for your contest or giveaway will be automatically shortened, making it easy to include in tweets or Facebook posts.
The social contest app also allows you to select a winner from all entrants randomly. You can choose how many winners there will be, and everyone has an equal chance of being selected. The results can be exported as a CSV file.
If you're looking for an easy way to create and manage a Facebook contest, then Woobox is the perfect tool. With its wide range of features and easy-to-use interface, you'll be able to create a successful campaign in no time.
Woobox Cost:
Woobox provides four paid plans in addition to a free, limited plan. You must subscribe to the Standard plan, which costs $32 per month, to obtain unlimited participants and campaigns).
The two most expensive subscriptions are excellent for major businesses running significant competitions because they have access to all features and five limitless team members.
Conclusion:
Contest Tracker is the perfect tool for keeping track of your contests and giveaways. It's easy to use, and you can manage all your contests in one place. Contest Tracker offers a wide variety of features that will make your contests run smoothly.
If you're searching for a way to increase your website's engagement, consider running a contest or giveaway using Contest Tracker. Hope our provided top 10 list helps you to make your decision on which one is right for your need.
FAQs:
Which tool is best for giveaways?
The best tool for your needs will vary depending on what you're trying to achieve. If you're looking to boost sales or grow your email list, then tools like SweepWidget or Gleam can be a great way to get more people involved in your giveaways.
How can you choose a social media contest winner?
First, you'll want to choose someone active on the platform and engage with your contest. You'll also want to choose someone who is authentic and represents your brand well. Finally, you'll want to choose someone likely to promote your brand or product.
How does a contest tracker help businesses generate more leads?
A contest tracker can help businesses generate more leads by helping them keep track of the entries and winners of their contests. It can also help them collect contact information from contestants, which they can use to follow up with them after the contest ends.
Are all contest tracker tools the same?
No, not all contest tracker tools are the same. Some tools offer more features than others, and some are easier to use than others. It's important to choose a tool that offers the features you need and is easy for you to use.
Is the contest tracker tool free to use?
Yes, the contest tracker tool is free to use. This can keep track of all your contests and help you stay organized while trying to win some fabulous prizes. But if you want an extra feature or to create your own contest, you need to buy the subscriptions.