What is an NFT? How do you create an NFT? In this comprehensive guide, we answer all your questions about non-fungible tokens. From their inception in 2018 to their predicted popularity in 2022, we outline everything you need to know about NFTs. Plus, find out how to make your own with our step-by-step guide!
What are non-fungible tokens (NFTs)?
NFTs are digital assets that are unique and not interchangeable. They exist on a blockchain and can represent items such as art, collectibles, game items, or other digital assets. NFTs can be bought, sold, or traded like other crypto assets, but they are not equivalent to each other.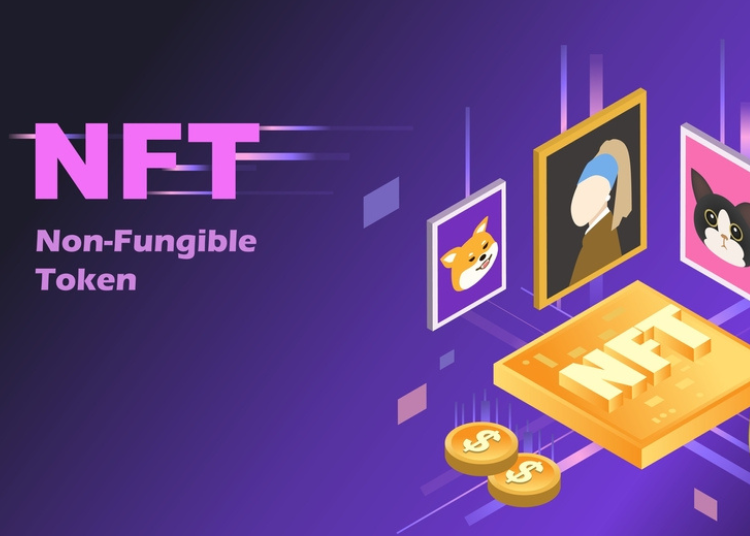 NFTs are unique because each one is connected to a specific item, and that connection cannot be broken. This means that an NFT always represents the same thing, unlike a cryptocurrency like Bitcoin, which can be divided into smaller units.
NFTs have been gaining in popularity in recent months as they offer a way to invest in digital assets that are not subject to the same volatility as cryptocurrencies. NFTs also provide creators with a way to monetize their work, as they can sell or trade their NFTs for other crypto assets or fiat currency.
How do NFTs work?
NFTs are built on blockchain technology, which uses a distributed ledger to record transactions. This ledger is decentralized, meaning it is not stored in one central location but on many computers worldwide.
Each transaction on a blockchain is verified by a computer network, making it secure and tamper-proof. This also means that NFTs can be bought, sold, or traded without the need for a central authority, like a bank or government.
NFTs are unique digital assets that are not interchangeable with other units. Each NFT is stored as a separate entry on a blockchain. This allows for tracking who owns each NFT and how it has been traded or sold over time.
When you buy an NFT, you are buying the underlying blockchain asset. This means that you own the NFT outright and can do with it as you please. You can hold it, trade it, or sell it.
Three Popular Examples of NFT
1. Everyday: The First 5000 Days
Everyday: The First 5000 Days is a digital artwork by American artist Beeple. It consists of 5,000 unique images, each representing one day of the artist's life. The work was released as an NFT (non-fungible token) in January 2021 and sold at auction for $69 million, making it the most expensive NFT ever sold.
It is a popular example of an NFT because it demonstrates the potential for NFTs to be used as a medium for art. The work's value lies in its uniqueness and the fact that one person can only own it. The artwork also reminds us of the importance of preserving digital artworks, as they can be lost or deleted if not properly stored.
NFTs are a new and exciting way to own and trade digital assets. Their popularity is only likely to grow in the future as more people become aware of their potential. As NFTs become more popular, we expect to see more works of art, like Everyday: the First 5000 Days, sold as NFTs.
2. Bored Ape Yacht Club
The Bored Ape Yacht Club is one of the most popular and top-grossing NFT collections of 10,000 cartoonish apes. The collection was created by the artist known as "Trogdor" and is considered one of the most iconic and influential NFTs. The collection has been sold millions of dollars and featured in numerous media outlets. The Bored Ape Yacht Club is a perfect example of the power and popularity of NFTs.
3. Nyan Cat GIF
Nyan Cat is one of the most popular GIFs of all time. To celebrate its 10th anniversary, Nyan Cat's creator decided to turn the GIF into an NFT and auction it off. The winning bid was 300 Ethereum tokens worth more than $950,000 at the time of writing. This shows that NFTs can be extremely valuable, even for something as simple as a GIF.
How to create and mint an NFT
Now that we understand NFTs let's explore the steps needed to create your own. Note that this process is never identical, as there are numerous ways to personalize your NFTs depending on the tools used. These tips should be seen more as general guidelines than a comprehensive how-to guide.
1. Decide what type of NFT you want to create
With so many different types of NFTs, it can be tough to decide which one is right for you. Here are some of the most popular NFT examples to help you get started:
Art: NFTs have been used to sell artwork, like digital paintings and sculptures. They can also represent physical art, like a limited-edition print.
Music: NFTs can be used to sell music, either as digital downloads or physical CDs. They can also be used to represent concert tickets or other music-related items.
Video: NFTs have been used to sell videos, including movies, TV shows, and video games.
Virtual worlds: NFTs can represent virtual items, like land in a virtual world or game characters.
Collectibles: NFTs can be used to sell collectibles, like trading cards or action figures.
Sports: NFTs can be used to sell sports memorabilia, like autographed balls or jerseys.
Electronics: NFTs can be used to sell electronic items, like smartphones or laptops.
Services: NFTs can be used to sell services, like website design or social media marketing.
Physical goods: NFTs can be used to sell physical goods, like clothing or jewelry.
Event tickets: NFTs can be used to sell tickets to events, like concerts or sports games.
NFTs offer a lot of flexibility and can be used for various purposes. When you're ready to create your own NFT, consider what type of asset you want to represent and what you hope to achieve.
2. Select an NFT Marketplace
There are many NFT marketplaces to choose from. The three most popular and well-known examples of NFT marketplaces are OpenSea, Rarible, and SuperRare.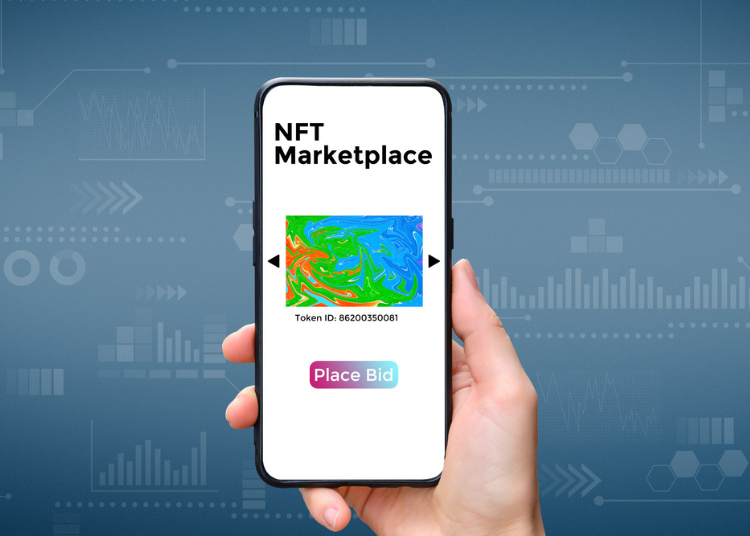 Choosing the right marketplace is important because it will affect who can see and purchase your NFTs. For example, if you mint an NFT on OpenSea, anyone with an Ethereum wallet can see and purchase it. However, if you mint an NFT on SuperRare, only people the platform has approved can see and purchase it.
The three marketplaces also have different fees. OpenSea has the lowest fees, Rarible has medium fees, and SuperRare has the highest.
When choosing an NFT marketplace, you should also consider each marketplace's community and support. OpenSea has the largest and most active community, Rarible has a growing community, and SuperRare has a small but supportive community.
Ultimately, the decision of which marketplace to use is up to you. Consider your needs and goals and choose the right marketplace for you.
3. Creating a crypto wallet account
Crypto wallets are digital wallets that store cryptocurrencies like Bitcoin. They come in many shapes and sizes, but all offer users a way to store, send, and receive cryptocurrency. Some popular crypto wallets include MetaMask, Trust Wallet, and Coinbase Wallet.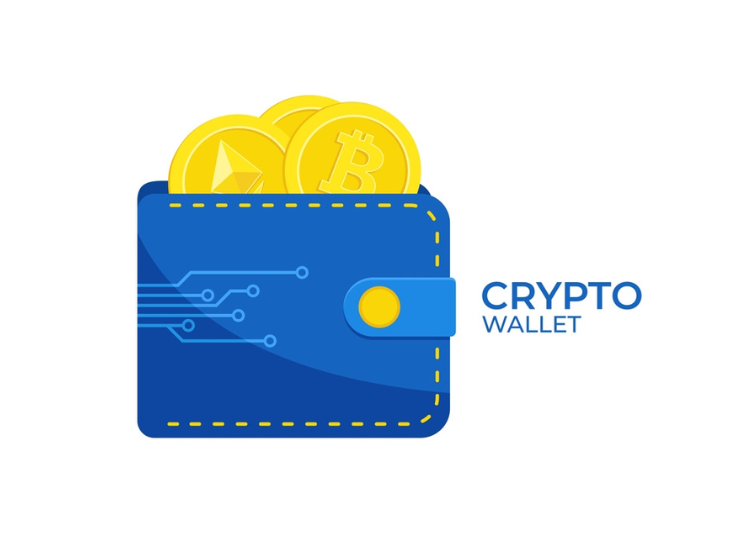 Creating a crypto wallet is the third step to creating an NFT. There are many wallets, but all offer users a way to store, send, and receive cryptocurrency. Some popular crypto wallets include MetaMask, Trust Wallet, and Coinbase Wallet.
Once you have created a wallet, you need to fund it with cryptocurrency. You can purchase cryptocurrency on an exchange or via a peer-to-peer transaction. Once your wallet is funded, you can start creating NFTs.
4. Buy crypto through an exchange.
Crypto exchanges are platforms that enable the buying and selling of cryptocurrencies. They act as intermediaries between buyers and sellers and usually charge a small fee for their services.
There are many different crypto exchanges available, and they all offer different features and benefits. Some exchanges focus on a particular cryptocurrency, while others offer a diverse range of coins.
When choosing a crypto exchange, it's important to consider its reputation, security features, fees, and the range of cryptocurrencies available.
Once you've selected an exchange, you'll need to create an account and deposit funds into it. Then, you'll be able to buy the cryptocurrency of your choice and store it in your account.
When you're ready to mint your NFT, you'll need to send the cryptocurrency to the address provided by the minting platform. Once the transaction is confirmed, your NFT will be created and stored on the blockchain.
5. Connect your wallet to the NFT platform and mint.
When you mint an NFT, you're essentially creating a new token on the blockchain. This token can be anything you want-a digital painting, a 3D model, a video, or even just a string of text. The key thing to remember is that each NFT is unique and can't be replicated.
To mint an NFT, you'll need to connect your wallet to an NFT platform. There are a few different platforms, but the most popular ones are OpenSea and Rarible.
Once connected, you can browse the available NFTs and choose which one you want to mint. Once selected, you'll need to pay a small fee in cryptocurrency. This fee goes to the miners who process the transaction and keep the blockchain running.
After the transaction is processed, you'll be the proud owner of a new NFT! You can then do whatever you want with it-display it on your website, sell it to someone else, or even just keep it as a collector's item.
NFTs are a great way to show off your creative side and own a piece of digital history. So what are you waiting for? Start minting today!
How Much Does It Cost to Sell an NFT?
It costs very little to sell an NFT. You can sell an NFT for as little as a few cents. You only need to pay the gas fees associated with transferring the NFT from your wallet to the buyer's wallet. Other than that, there are no other costs involved in selling an NFT.
If you're looking to sell an NFT for profit, then you'll need to consider the value of the NFT itself. Some NFTs are worth more than others, so it's important to do your research before selling. You can check out online marketplaces like OpenSea to understand what similar NFTs are selling for.
Generally speaking, the more popular and rare an NFT is, the more it will be worth. So, if you have an NFT that you think is valuable, you could make a decent profit by selling it.
Of course, there's always the risk that the value of an NFT could go down over time. If you're considering selling an NFT for profit, this is something to keep in mind. You may want to hold onto the NFT before selling, just in case its value increases.
All in all, it doesn't cost much to sell an NFT. The only real expense is the gas fees associated with transferring the NFT. Besides that, you don't have to worry about other costs. If you have a valuable NFT, you could make a decent profit by selling it. Just be aware of the risks involved before making any decisions.
Can I create a non-fungible token (NFT) for free?
Yes, you can create a non-fungible token (NFT) for free. However, there are some prerequisites. First, you'll need to have an Ethereum address. You can create one for free using a service like MetaMask. Second, you'll need to have some ETH in your address to pay for transaction fees. Finally, you'll need to find a service that allows you to create NFTs. One popular option is OpenSea.
That said, it's important to remember that fees are often associated with creating and selling NFTs. So, while you can create an NFT for free, you may not be able to sell it without incurring some costs.
How do I create an NFT image?
The process of creating an NFT image is quite simple. All you need is an image file that you want to turn into an NFT and a blockchain platform that supports NFTs.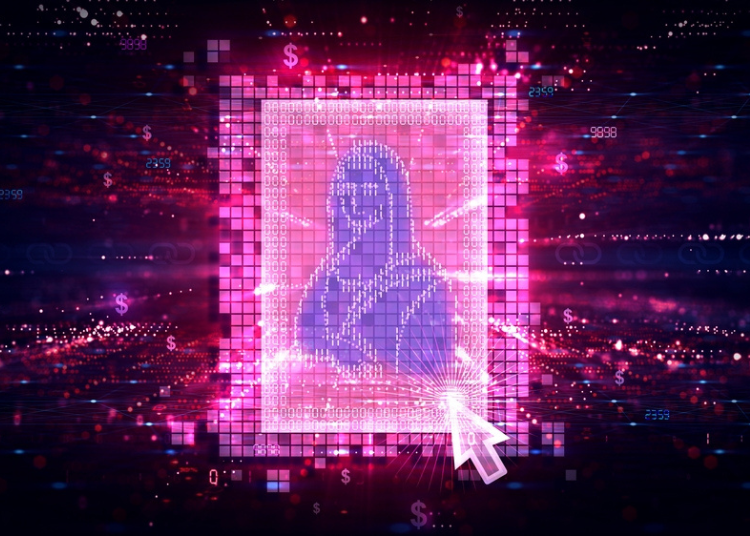 First, you'll need to upload your image file to the blockchain platform. Once the file is uploaded, it will be given a unique identifier. This identifier will be used to track the file and confirm its authenticity.
Next, you'll need to create a smart contract that defines the rules for your NFT. The smart contract will specify who can own the NFT, how it can be transferred, and what conditions must be met for the NFT to be sold.
Finally, you'll need to mint your NFT. This is the process of creating a unique token that represents your NFT. Once your NFT is minted, it will be stored on the blockchain and can be bought, sold, or traded just like any other cryptocurrency.
There are many different platforms that you can use to create your NFT, so be sure to do some research to find the one that best suits your needs. And remember, once you've created your NFT, it's forever!
Final Thoughts:
NFTs are a new and exciting way to collect and store value. Creating an NFT can add value to your collection and ensure it is stored securely. This guide has provided everything you need to know about how to create an NFT in 2022. We hope that this guide has been helpful and that you will continue to explore the world of NFTs. Thank you for reading!
Deep Dive into https://jafarnajaf.com/best-small-business-ideas/