Discord is a voice and text chat app designed for gamers that lets you easily find, join, and chat with friends. It's free, secure, and works on both your desktop and phone. You can even connect with people across platforms, including PC, Mac, iOS, Android, and more. Discord bots can be an awesome and great way to supplement your server by providing additional features or automating tasks. It also has awesome bots that help you manage your server, moderate chat, and more. In this blog post, we'll introduce you to some of the best discord bots available and provide instructions on how to install them.
We'll also cover how to use these bots and what they can do for you and your community. So, whether you're searching for a new way to engage with your audience or want to automate some of the tasks on your server, keep reading for some of the best discord bots.
The Best Discord Bots For Your Server: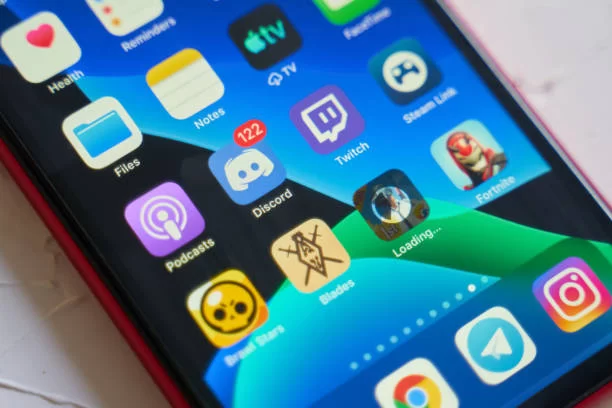 Discord is a chat application with a following of hundreds of discord users. It's easy to use and can be accessed on any device. There are many different kinds of discord bots available, each with its own unique set of features and commands, and server settings. Discord bots can be used to perform a variety of tasks and moderation commands, such as playing music, moderating chat, preventing spam, creating own memes, creating own quests and custom answers, managing server roles, and planning scheduled events.
There are also different factors to consider when selecting a discord bot. This is an important factor in deciding what you want to use as server members or send messages. There are bots available for nearly every purpose imaginable, so it's important to know what you need before you start looking when choosing multipurpose bots for your discord-voted bots.
Once you've decided on the bot's purpose, take a look at the features offered by different bots and choose the one that best suits your needs. If you're not sure which bot is right for you, then look at the below-mentioned list of best discord boots.
1. MEE6: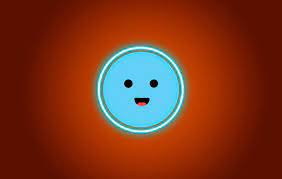 One of the top Discord bots and one of the most widely used moderator bots is MEE6, and it's better than random bots. It takes care of many tasks that and used as a moderator bot a mod team would ordinarily perform. In addition to introducing yourself to new users and informing your server whenever you or your favorite content producers go live on Twitch or YouTube, this also entails letting users assign roles to themselves depending on other users' reactions.
A command tool that enables you to generate custom commands and an XP leveling system that users can grind to unlock further channels and rights based on activity are two of MEE6's more complicated features. Additionally, MEE6 has plugins for music and building your own Discord bot.
Mee6 also offers a wide range of commands and features for server moderation. These include auto-moderation features such as word filter, anti-spam, and raid protection. You can also use Mee6 to create custom commands and set up an XP leveling system for your users.
2. Dyno Bot: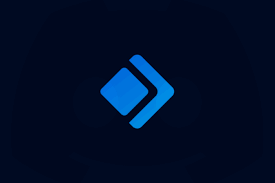 If you are on the search for powerful and multipurpose bots, then Dyno is the right pick for you. It comes with an easy and intuitive web dashboard. You can use it to moderate commands on your server, add new members, manage roles, and much more.
Dyno Bot also offers a wide range of features for server moderation. These include auto-moderation features such as word filter, anti-spam, and raid protection. You can also use Dyno Bot to create custom commands and set up an XP leveling system for your users. The server analytics feature is also very useful as it helps you to keep track of your server's growth and activity.
Without the need for moderators, Dyno can give roles automatically, let you craft custom commands, enable ranks that anybody can join, let you broadcast notifications to the entire Discord server, let you assign AFK statuses, and more.
Certain extras are charged for the premium version or for creating schedule events and other fun. The number of servers you choose to activate the bot for will determine the plan you receive. If you like Mee6, then you'll definitely like Dyno Bot as it offers many of the same features, but you can also add music and create role-play with the free plan. The main difference is that Dyno Bot is much easier to use and has a more user-friendly interface.
3. Arcane: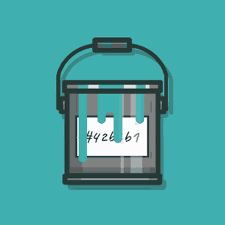 Arcane is a Discord bot that aims to provide all the essential features that you need for your Discord server. It provides an easy-to-use moderation system, as well as a variety of other features such as custom commands, music playback, and more. This discord bot is one of the most popular discord bots and bug fixes, so you can be sure that your Discord server will always be up-to-date.
Playing music through Arcane is simple and easy, and the bot can even play music from YouTube, SoundCloud, and other online sources. If you're looking for a Discord bot that has it all, then Arcane is the bot for you. Similar to MEE6 and Dyno, Arcane focuses mostly on leveling. You can employ role awards and leaderboards in your server using this feature, which is totally free. Even vocal activity can be calculated by the bot.
Reaction roles, YouTube channel notifications, advanced logging, auto moderation, and custom commands are further features. There are premium options that vary depending on how many servers you use.
Top 15 Youtube To Wav Online Free Converters in 2022
4. Cookie: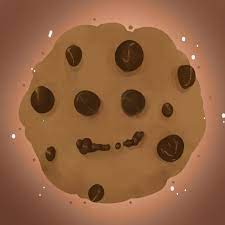 A cookie is a Discord bot that helps you manage your server by providing features such as moderation, music, games, and more. A cookie is a multifunctional Discord bot that can help you with a variety of tasks on your server. For example, you can use Cookie to moderate conversations, play music for your members, or even host games.
A cookie is easy to use and customize, so you can make it work for your specific needs. Plus, its wide range of features makes it perfect for both large and small servers. If you're looking for a Discord bot that can help you with all sorts of different tasks, then Cookie is the perfect choice for you.
A cookie is a behavior-logging AI that can identify spam, slurs, profanity, and unwanted flirtation. It notifies you when a user employs any of the aforementioned words and even offers a link to the offending message as part of its behavior reporting system. Additionally, it creates leaderboards for the worst offenders on your server.
5. Helper. Gg: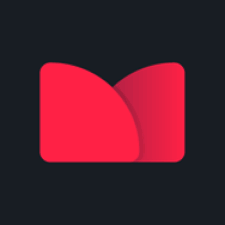 Helper. Gg is another best bot on Discord that helps you find the best Discord servers and manage your Discord server and create polls. Helper. Gg has a wide range of features, including music playback, games, server management, and more. Helper. Gg is a great choice for those who want a comprehensive Discord bot that can do it all. There are many bots available on Discord, but not all of them are good.
You have to be very careful when selecting a bot for your server because most bots are not capable of operating larger server tasks. Some bots are created with malicious intent and can wreak havoc on your server if you're not careful. Helper. Gg is a trusted and well-known Discord bot that has been around for years. Helper. Gg is a great choice for those who want a comprehensive Discord bot that can do it all. You may use Helper. Gg to convert a Discord server into a support team ticketing system.
This panel-based ticket bot has a lovely user interface and makes it simple to manage and reply to tickets that your customers submit. For the customer support team at your business, create staff accounts and manage the permissions for each account. Ticket logging with the flexibility to rename and move tickets, add and remove users, and the comfort of having tickets close automatically based on the amount of time that has passed since the previous reply are all accessible, along with status tags. Only premium plans offer certain features.
6. Double Counter:

The double counter is a discord bot that can be used to keep track of two different things at once. For e.g., you could use it to keep track of how many times you've won and lost in a game or how many days it's been since you last went on a date. This discord bot is perfect for anyone who wants to stay on top of two different things at once.
Your Discord server would benefit greatly from having the Double Counter bot there. To stop banned accounts from opening new accounts and re-entering the service, it recognizes IP addresses from those accounts. Also blocked are raids and VPNs.
Based on IP addresses, cookies, and the ages of alt accounts, Double Counter employs holistic scoring to identify rogue actors. It generates thorough logs and offers complete customization. A premium edition with a straightforward one-tier subscription model offers more functionality. You can also use this bot to keep track of how many people are in a group chat. This is perfect for any server owner who wants to make sure their members are active and engaged.
7.UnbelievaBoat: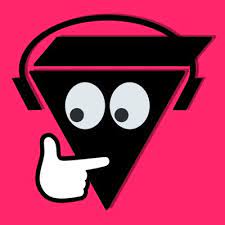 This best bot is one of the most popular bots on Discord, and it's easy to see why. UnbelievaBoat offers many features that are not found in other bots, such as the ability to add custom reactions, games, and more. The bot also has a very user-friendly interface, making it easy to use for everyone. Overall, UnbelievaBoat is a great bot that offers a lot of features and is very user-friendly.
Unbelievable is a multifunctional Discord bot created to entertain server users. Fortunately, you can use the moderation system included in these features to warn people and impose bans. A case number is given to each action so that your moderators can keep track of it. With leaderboards, you can design your own economic system. Even better, you can set up a store where members can buy things with their money. There are also member jobs available.
You may play games like blackjack, roulette, animal racing, cockfighting, and more on your Discord server. Even radio stations and music can be streamed to voice channels from websites like Spotify, YouTube, and SoundCloud. The extra features of this bot make it one of the best bots for Discord. To use this bot, type in the command help. This bot will give you a list of all the commands and welcome messages notification that the bot can perform.
One of the best features of this best bot is the ability to add custom reactions and adding excessive emojis. To do this, type in the command add reaction followed by the emoji you want to use. For example, if you wanted to add the :thumbs-up: emoji, you would type in add reaction: thumbs-up. This is a great way to add reactions to messages that don't have any built-in reactions.
8. Rythm: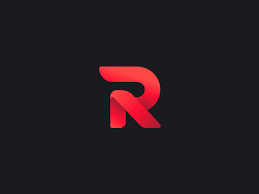 Rythm is a feature-rich, easy-to-use music bot built to deliver the best music experience to its users! It can support many music sources such as YouTube, SoundCloud, Twitch, and more. You can easily add Rythm to your Discord server with one simple click.
And it is another excellent Discord bot for playing music in the voice channel of your server. This one includes a stunning user interface with a music player that you may use. This makes managing the channel's queue simple. The options can be changed. You can designate DJ positions, prohibit the playing of music on specific channels, and stop the same songs from being queued repeatedly.
Compared to Groovy, Rythm supports fewer platforms. The outlets that are available are Bandcamp, SoundCloud, YouTube, and Spotify. At this moment, Apple Music is not supported. Various premium options are available depending on how many Discord servers you run.
Rhythm also has a large range of features like easy volume control, playlists, queue management, song history, and much more. You can even use the Rythm web app to control the music playback on your Discord server from anywhere. Rhythm is the perfect Discord bot for all your music needs.
9. EPIC RPG: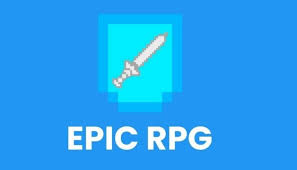 Epic RPG is a discord bot that allows you to play a text-based RPG within Discord. It features simple commands for things like character creation and combat, making it easy to get started and pick up the basics of the game. The bot also has an extensive worldbuilding system, allowing you to create your own unique setting for your adventure.
You also can add text-based role-playing games to your Discord server with EPIC RPG. Dungeons, gambling, loot boxes, and PvP are just a few of the activities available for your players to participate in. It also contains an economic system. By leveling up, gaining new weapons, and taking out dungeon bosses, players can unlock new commands.
Players can use a wide range of RPG-based commands for the economic system, crafting, and combat. The members of your party must successfully complete at least 15 dungeons. Whether you're looking for a quick and easy way to scratch that RPG itch or you're a seasoned veteran looking for a new and exciting setting to explore, Epic RPG is the bot for you.
The gamers on your Discord server will be sure to appreciate this bot's many features. And who knows, maybe you'll even get a few new members as a result.
10. Discord Dungeons (DiscordRPG):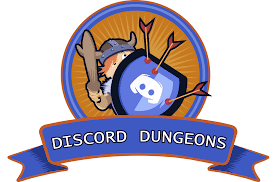 This is one of the best comprehensive and feature-rich Discord bots available today. It allows you to play a variety of RPG games within your Discord server with your friends. The discord bot comes with a variety of features, including a fully customizable skill system, robust character development, and support for multiple languages.
You can also invite DiscordRPG, another RPG bot, to your Discord server. Your players can do tasks by themselves or with friends, join guilds, and engage in combat by using chat instructions. Even well-known RPG-based abilities like mining, foraging, fishing, and woodcutting are included in the bot.
Additionally, fresh stuff is consistently uploaded. You can create your own missions and modify chat instructions once you've invited the bot to your server. If you're looking for a Discord bot that offers a comprehensive and immersive RPG experience, Discord Dungeons is definitely worth checking out.
11. Dank Memer: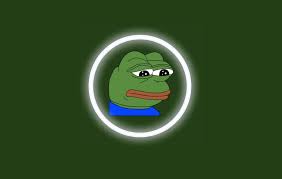 Dank Member is a feature-rich Discord bot with the original twist of being sarcastic and memey. It offers more than 260 commands, all of which are unique and interesting. With Dank Memer, you can easily create memes, set up auto-moderation, manage your server, and a whole lot more. And it's a different amusing Discord bot name Dank Memer, and it also offers a certain number of the prefix rules list. Millions of users have access to these discord bots because these bots can also use moderation commands, and they come in a voted bots list.
Members can utilize it to go on text-based adventures that involve stealing, robbing banks, and gambling, thanks to one of the biggest built-in economies. As its name suggests, it also offers a tonne of meme-related commands. By employing basic chat commands, anyone can create memes. Also accessible are memes that automatically post. Daily, the most popular memes on Reddit are compiled.
The bot is constantly being updated with new features, so there's always something new to try, and it's a feature-rich and modular discord bot for your Discord server, with web configuration, moderation, anti-spam, auto roles, music, custom commands, and much more.
12. MedalBot:
You can make and watch Medal video game clips from within Discord thanks to MedalBot, the company's Discord bot. You can post a new clip directly to Medal. Tv when you upload it to Discord. You may also see any Medal video from within Discord by using MedalBot. You can look for the most popular clips to date, search for clips based on a game or another theme, etc. Finally, you may upvote Medal videos from your Discord server with other users.
Additionally, MedalBot can be used for music, server maintenance, and moderating. MedalBot can silence, kick, or ban the perpetrator when it finds spam. It may automatically assign responsibilities, blacklist particular terms, and delete communications. Songs from YouTube can be played with MedalBot's music feature. Although creating a free Medal account is required to access any of the functions above, they are all totally free.
The fact that MedalBot is continually updated with new features is its best quality. For instance, a recent update made it possible to watch videos in virtual reality. Additionally, you can now connect your Medal account to Discord so that others may view your stats and video there. This is the Discord bot you need if you want one that handles everything.
13. Xenon:
You may upload a server template, back up your Discord server, and move messages between several channels using Xenon. These functions can assist you in organizing your server and restoring it in case something goes wrong. Xenon offers templates in a number of languages for fan communities, educators, and players. The framework for channels, categories, responsibilities, and other things is included in these templates. You can perform manual or automatic backups for your data after a predetermined amount of time.
The free Xenon Discord bot supports one automated backup per server and up to 15 manual backups. However, you'll need to upgrade to Xenon's premium subscription to enjoy these features. You may create an unlimited number of manual and automatic backups with the premium plan, which also allows you to schedule backups, and it costs $5 per month. For those who want to protect their Discord servers, Xenon is a fantastic solution.
14. Hydra:
The Hydra bot is one of the most well-liked music bots on Discord, and you can include it on your server to keep it active. This is a typical Discord bot that has the ability to, among other things, loop, skip, vote, replay, and shuffle music. The ability to find song lyrics is another benefit. Users can stream music from Soundcloud, Bandcamp, Deezer, and Spotify.
Administrators on Hydra have access to several special functions as well. You may modify the language, identify the music being played, set the repetition frequency for specific songs, and bar certain people from using the bot. Additionally, this Discord bot provides some intriguing statistics. You can find out, for instance, who contributed a song to the queue and how many times it has been played.
When you use the Hydra search command, you can find songs based on their lyrics. You don't need any type of premium subscription to use Hydra. It's completely free for everyone. If you are looking for a Discord music bot with plenty of features, then Hydra should be on your shortlist.
15. Tip. cc:
The idea behind Tip. Cc is straightforward. You can use cryptocurrencies to pay tips on your Discord server. Thus, this bot might assist you if you wish to have an additional source of income. It has entertaining games to help you engage your followers and supports over 228 different cryptocurrencies. Additionally, tools are accessible to people who enjoy mining or trading cryptocurrencies.
Even people new to cryptocurrency can join in on the fun and activity thanks to the features' friendliness. If you want to tip, there are no requirements or costs. And you are free to repeat this as often as you desire. You can also use the bot to generate QR codes or short links for tipping. These can be placed on websites, social media, or anywhere else.
This Discord bot is still in development, but there are plans to add more features, such as language support and tips for other platforms like Twitch and YouTube. For now, if you want to add Tip. cc to your Discord server, you can visit the official website.
16. Community Hubs:
Community Hubs is one of the best Discord bots for communicating with other Discord servers. It creates a setting where information can be spread via various methods. This bot also helps you interact with people not viewing your channel so that you may keep in touch with them.
With the help of this awesome Discord bot, you will be able to find people who play the same games as you and join their servers. You could also use this bot to find a group for a specific purpose or game. For instance, you can use it to locate a D&D group or to find people to play Valorant with. The bot will also provide you with information about the server, such as the number of members and channels.
Community Hubs are a fantastic way to connect with others and share your knowledge. It's free to use for everyone, and it's constantly being updated with new features. You can add Community Hubs to your Discord server by visiting the official website.
17. Sesh:
Discord bots don't offer many options for organizing events. Fortunately, Sesh makes this possible. This bot makes it simple to manage your calendars, add events, and set reminders and timetables, among other things. Natural language can be used to create tasks or indicate the time, and events are simple to create. Make plans for events with friends in other time zones.
Google Calendar may be connected with Sesh as well. If you're looking for an excellent calendar bot on Discord, Sesh is one of the best options. It has many helpful features for almost any team, like polls, countdowns, adjustable time zones, and more. For those who are looking for a Discord bot to help manage their time and events, Sesh is an excellent option.
18. Carl Bot:
Dyno and Carl bot are comparable in many aspects. However, Carl bot has more sophisticated capabilities and does some jobs better. For example, its custom tags are really helpful. Even if you don't know much about programming, you can make anything from straightforward messages to elaborate announcements. It also has relatively minimal downtime. It is, therefore, a better choice for many.
Regarding functionality, the program has some strong moderating capabilities, including automatically deleting messages that don't follow your rules, sanctioning rule violators, and prohibiting abusive language. For some channels, regulations can also be bent. It contains approximately 250 actions for response roles, which covers everything.
With this bot, you can also set up welcome messages and leave messages. You could use these to direct new members to an FAQ channel or tell everyone goodbye when someone leaves the server. Carl Bot is one of the perfect options if you want a reliable Discord bot that has many features and is constantly being updated.
19. YAGPDB:
YAGPDB is a flexible bot that can be tailored to the needs of both inexperienced and tech-savvy users. The application searches for dubious URLs, risky words, and even related terms. You'll see that it offers both standard actions and the option to create your own when you look at its custom commands. The YAGPDB's self-rule assignment feature is also fairly flexible.
It allows you to dismiss a group from the team and assign many responsibilities at once. Additionally, the application keeps track of general alerts and notifications so you may stay informed. It can also be utilized to monitor the number of users and activity on your server. YAGPDB is free for non-commercial use and offers a paid subscription for commercial purposes.
Final Thoughts:
Discord bots can be a powerful tool for managing and engaging users on your server. By providing valuable and timely information, bots can keep your community active and inform other users. We've outlined some of the best practices for creating and using discord bots, so be sure to check them out if you want to add this functionality to your server. Have you created or used a discord bot before? Let us know about your discord bot's experience in the comments below!